Wurlitza - Live Soundtracks to Silent Films

"I cannot stress enough how good and professional they are, a real gem hidden in Devon and Cornwall. They richly deserve a wider audience and bigger venues." Anson Welsh, author.

We're taking Anson at his word and touring in early June to Leominster and Ludlow, which will be an exciting venture. We played at Leominster Playhouse in November 2015 and are expecting this venue to be sold out, so do book tickets soon.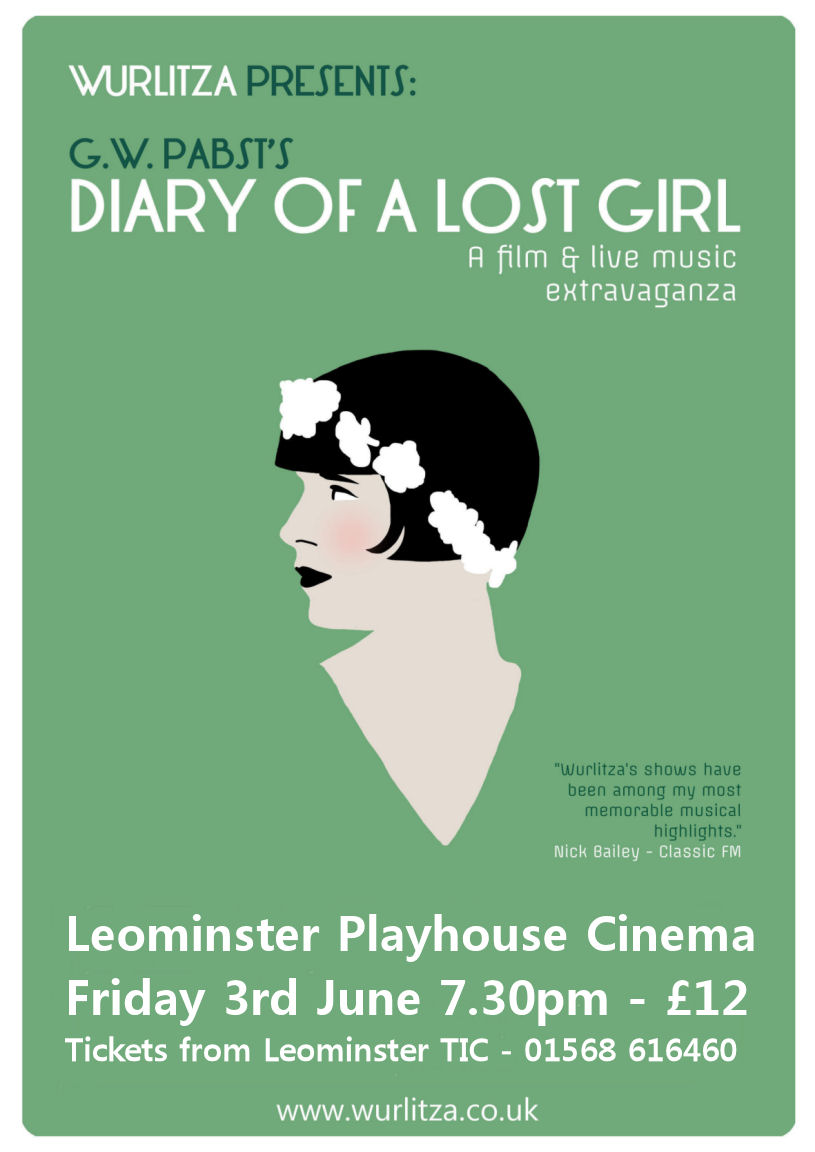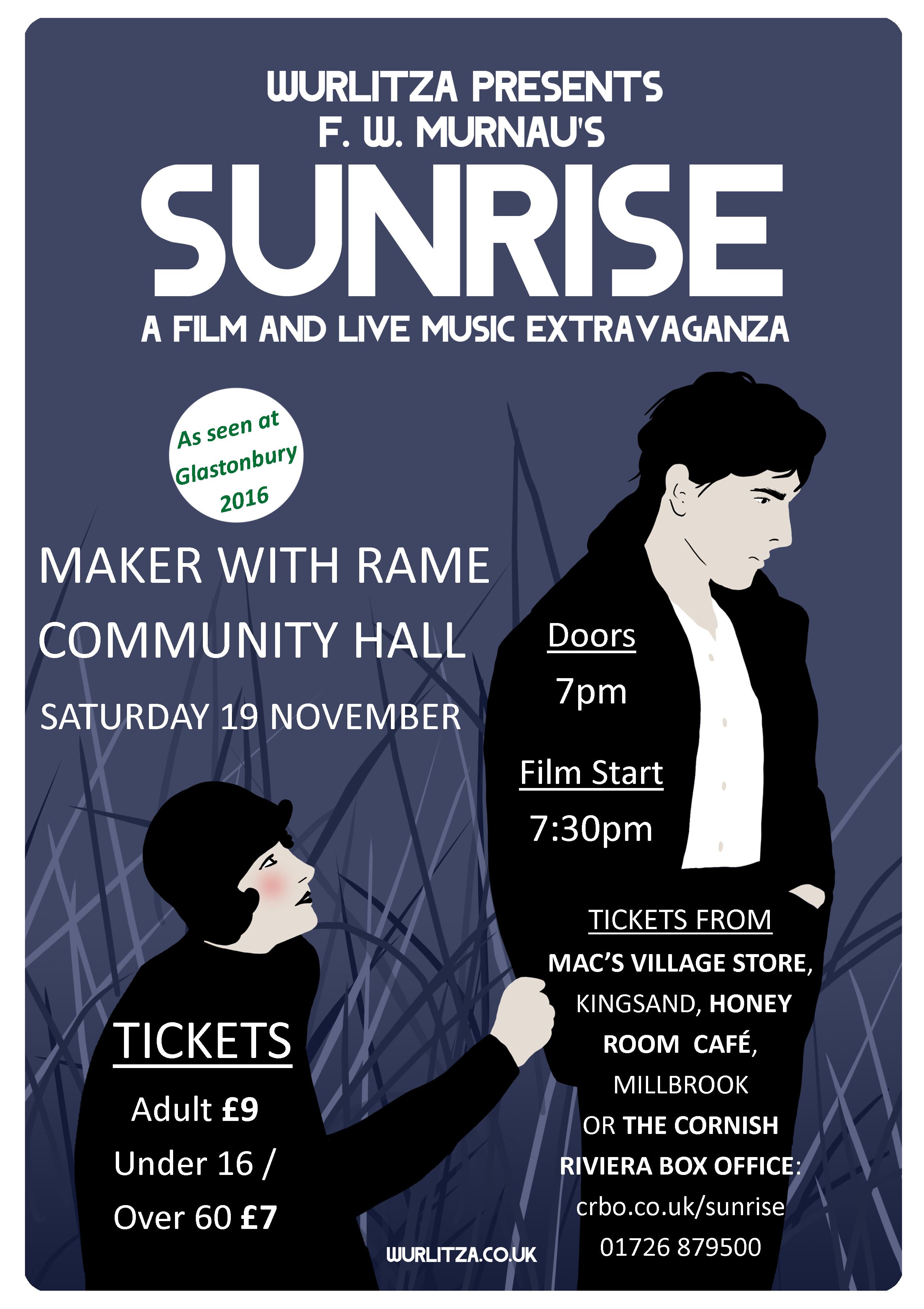 "Wurlitza are quite amazing, their music closely follows and complements the movie so that the combination comes alive in a remarkable way. Their playing is excellent and their ability to hit visual cues is first class...people spoke to me positively fizzing with enthusiasm." - John Hall - film producer and festival organiser.



Wurlitza are a critically acclaimed five piece band from South East Cornwall who have been specialising in adding live soundtracks to silent films since 2006.

Our set up includes classical and steel guitars, bass guitar, djembe and cahon drums, mixed percussion, keyboards, clarinet and four vocalists. Our wide ranging repertoire includes original, pop, contemporary, classical, jazz and klezmer music, giving us the flexibility to choregraph to fit the mood of every part of the film; our time keeping is to the second and each score takes many hundreds of hours to develop before it is performed. We use a sound engineer to ensure that our sound is always well balanced.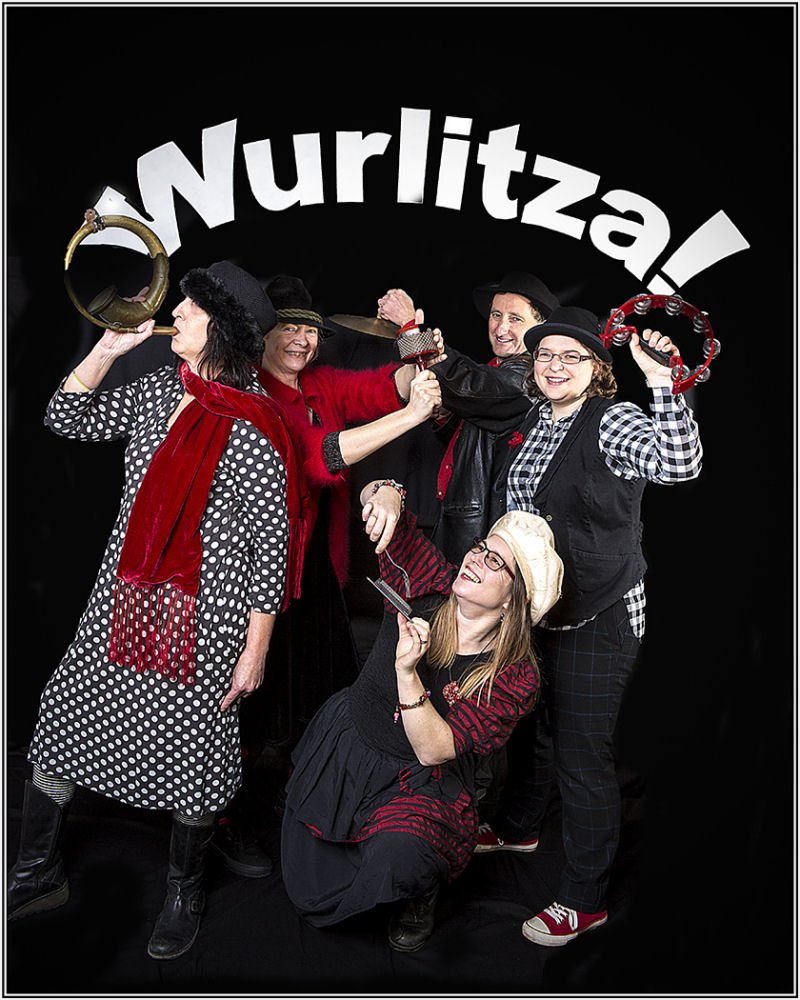 July 2014 saw the culmination of two years work with the premier of our latest project, a soundtrack to Pabst's extraordinary movie DIARY OF A LOST GIRL. This season we are also touring SUNRISE, an exceptional movie by FW Murnau, made with an unlimited budget and often cited as the greatest film of the silent era. We can also offer PICCADILLY; one of the great transition films between Silent and Sound pictures, directed by Ewald Andre Dupont. For more information on each film, please see our film page

"The music was expertly chosen to run seamlessly with the film. It enhanced the experience. It reflected mood and added nuance. The musicianship was excellent. The performance fitted superbly with the images...Why does Wurlitza work? Because they bring magic. And that is never a bad thing." - Ian Craft ‐ Calstock Arts

"Blending contemporary musical themes in a unique and seamless performance, this entertaining hybrid offers a fresh approach to this genre. A musical and visual treat that is not to be missed." - Paul K Joyce - Composer/Producer

"What I particularly admired was Wurlitza's skill in fitting the music to the films from both a timing point of view but also choosing just the right type of music. Whistling Take Five was a masterstroke!" - Nick Bailey - Classic FM

"I loved Wurlitza's pop to classical mix" - Badaude, the Guardian

We very occasionally take on a function and are able to offer a great range of music to suit all kinds of event. We can play light classical music; Spanish guitar duets and trios, jazz sets and solo piano, as well as a full band set and disco. However we are more likely to recommend our friends Zoot Alor or The Wireless. We pride ourselves on our onstage look, in striking black and white, and are the perfect band to provide music that will appeal to all ages.



The Wurlitza CDs 'Dance the Night Away' and 'Diary of A Lost Girl' are available by post. Go to the repertoire page to listen and for more details.